Parquet packing
Humidity of the source material, to a great extent, influences the quality of the parquet floor. If the parquet wasn't dried to the necessary degree in its time, than after a time the big fissures would appear in the floor (no more than 5 mm), to stop up which is practically impossible. That is why the block and artistic parquet is packed in polyethylene film in Kivertsy wood processing.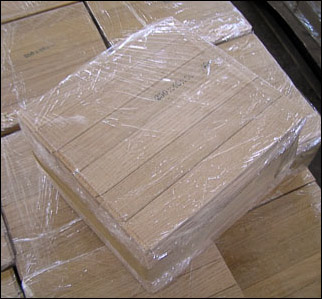 Pic. 1: Block parquet packing in film (33 kB)
Packed block parquet, artistic parquet, batten and other production is kept in humidity protected buildings.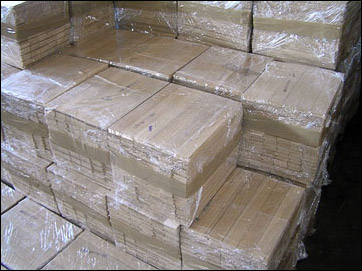 Pic. 2: Packed block parquet storage (38 kB)